Just Go Harder Foundation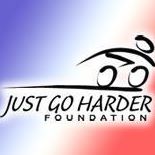 The primary goal of JGHF is to create a permanent legacy scholarship for the Eldora Mountain Ski Club and Singletrack Mountain Bike Adventures. EMSC and SMBA, collectively known as Lake Eldora Racing Team, are the programs that Timmy Duggan and Ian MacGregor began their athletic careers and gave them the skills for success in sport and in life. A permanent scholarship offsetting program fees will enable deserving kids to have the opportunity to ride and ski with the great coaches and mentors in these programs, shaping lives through sport for years to come. In addition to aiding this program, the Just Go Harder Foundation aspires to make significant contributions to other grassroots skiing and cycling organizations in the Boulder Valley.
The Just Go Harder Foundation is a 501(c) 3 non-profit organization creating scholarships that give kids an opportunity to get involved and find mentors in the extraordinary sports of cycling and skiing.